Handles
A firm grip on innovation
Comfort. Aesthetics. Precision. Customization.
Our range of high-tech ergonomic handles are designed to deliver the most seamless surgical experiences. Discover all our state-of-the-art handles… and customize them with your very own branding! Logo, color codes, textures, it's all in your hands.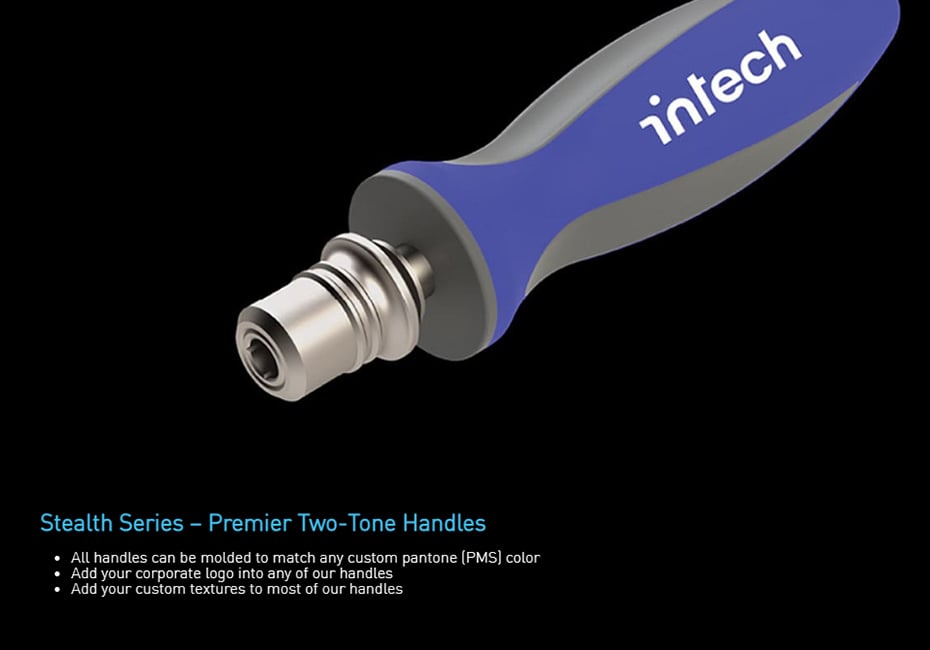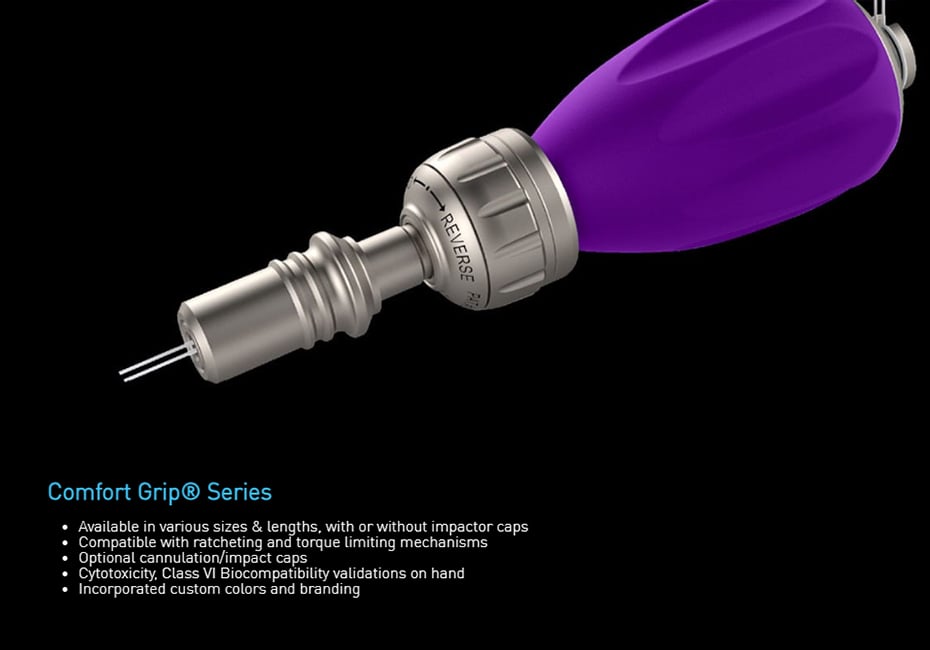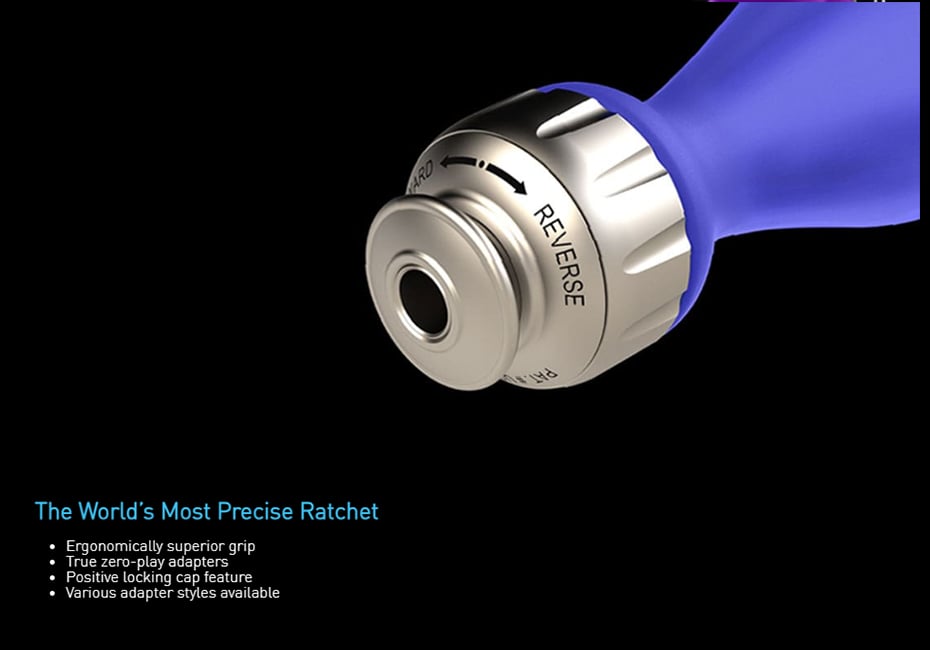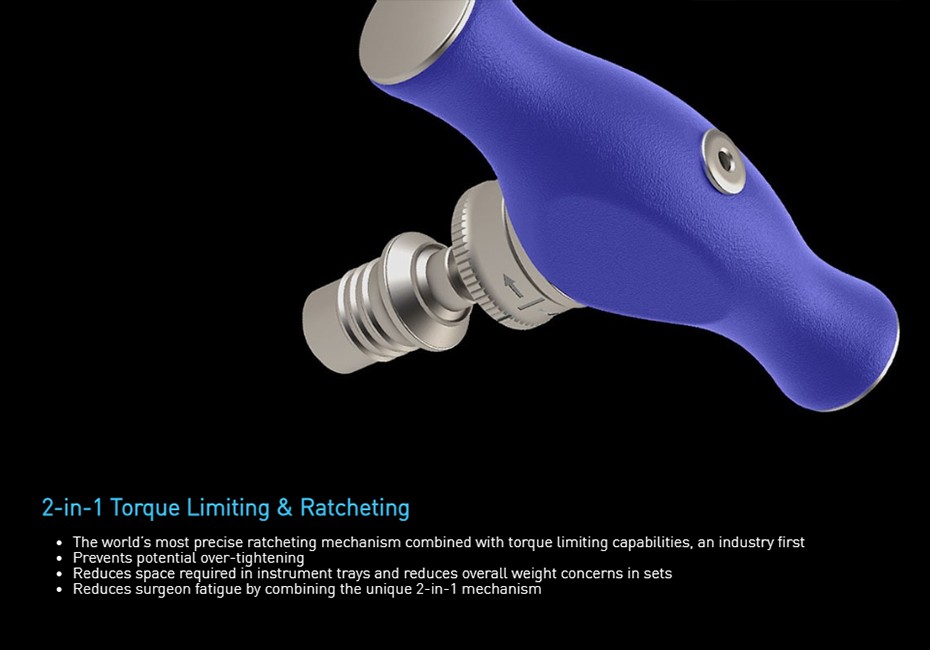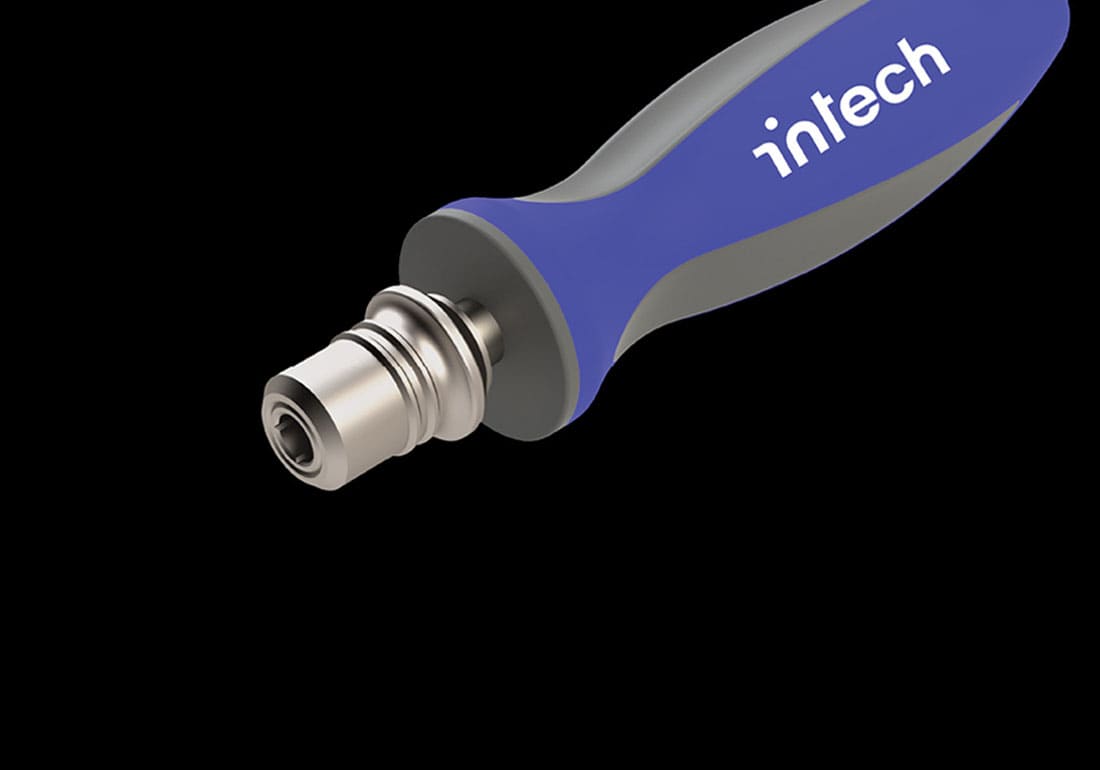 Stealth ries – Premier Two-Tone Handles
All handles can be molded to match any custom pantone (PMS) color
Add your corporate logo into any of our handles
Add your custom textures to most of our handles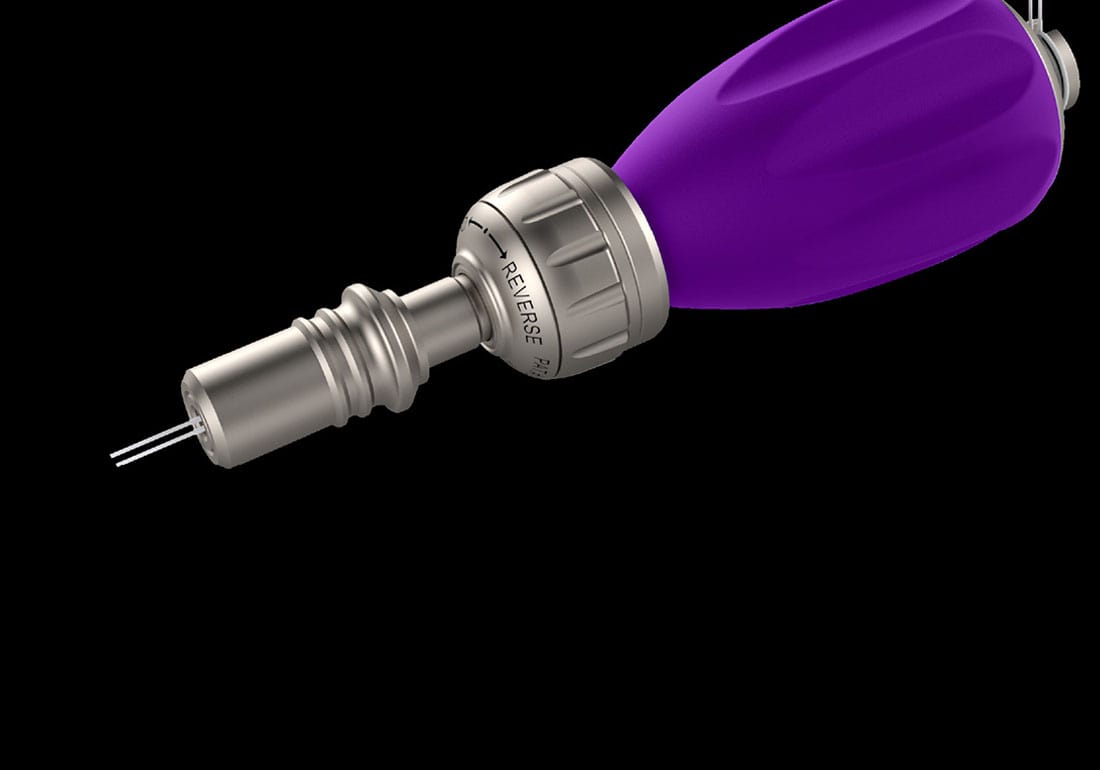 Comfort Grip® Series
Available in various sizes & lengths, with or without impactor caps
Compatible with ratcheting and torque limiting mechanisms
Optional cannulation/impact caps
Cytotoxicity, Class VI Biocompatibility validations on hand
Incorporated custom colors and branding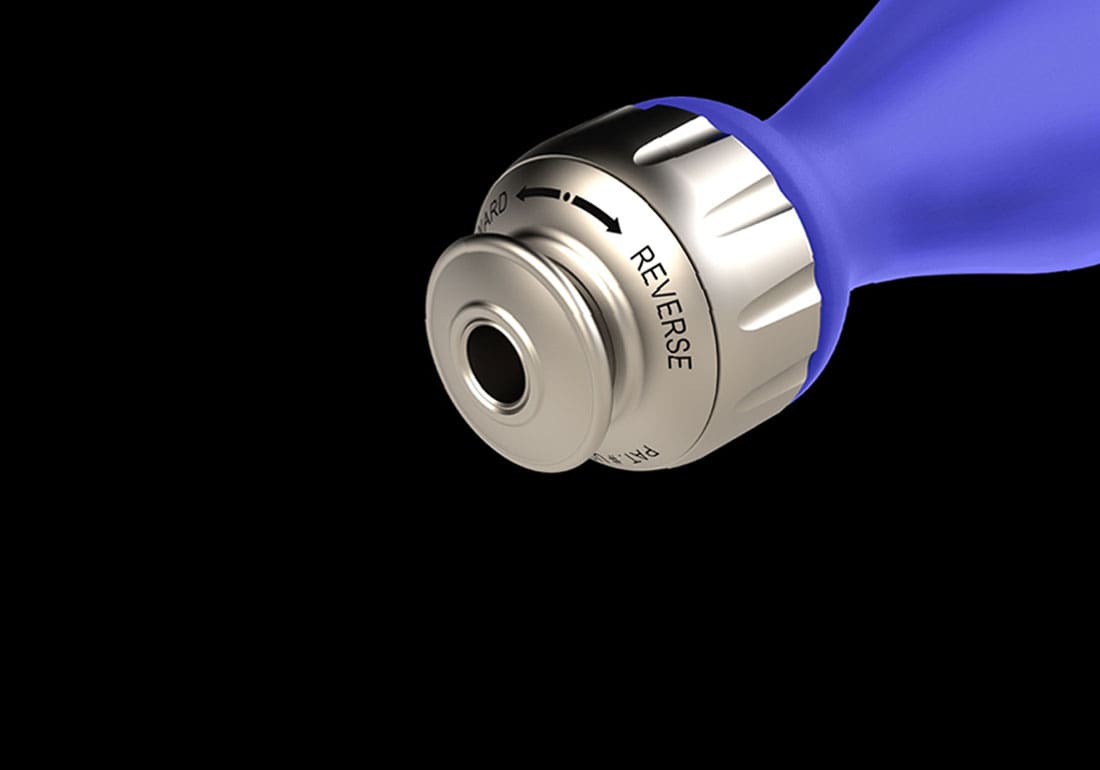 The World's Most Precise Ratchet
Ergonomically superior grip
True zero-play adapters
Positive locking cap feature
Various adapter styles available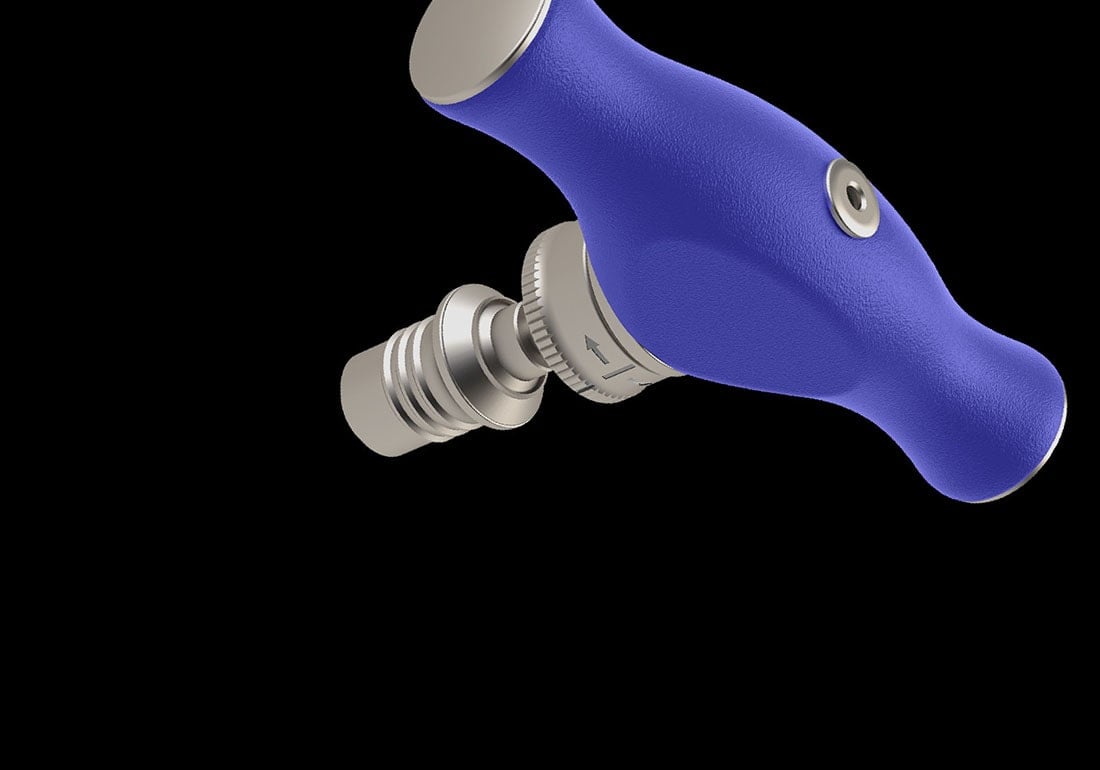 2-in-1 Torque Limiting & Ratcheting
The world's most precise ratcheting mechanism combined with torque limiting capabilities, an industry first
Prevents potential over-tightening
Reduces space required in instrument trays and reduces overall weight concerns in sets
Reduces surgeon fatigue by combining the unique 2-in-1 mechanism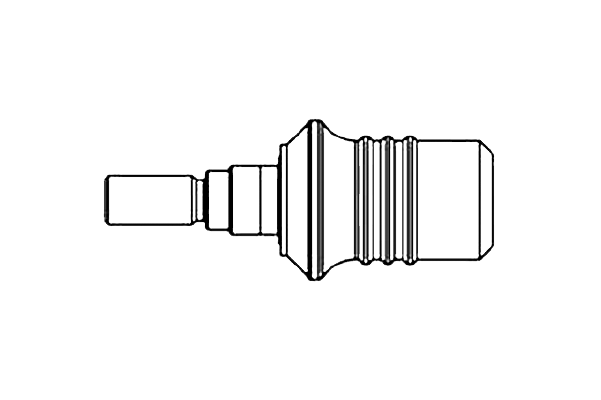 Adapter & Shafts for a perfect fit
We can adapt your handle's interface to fit your every need, as customized as they may be.