Design
Freedom
AM allows companies to design more intricate and complex shapes.
Reduction in
Manufacturing
AM machines can produce many different designs, eliminating some machining set up and additional tooling.
Easy
Customization
AM processes are more compatible with small manufacturing runs like custom and patient-specific implants.
Patient
Benefit
AM designs reportedly offer better fusion and bone growth.
A recent survey of 3D players in the orthopedic market suggests a CAGR of around 19% between 2019 and 2024.
Source: AMPOWER, 3D printing consulting agency.
System Sales Revenue in the medical and dental industry 2019 and supplier forecasts 2024 (billions of euros)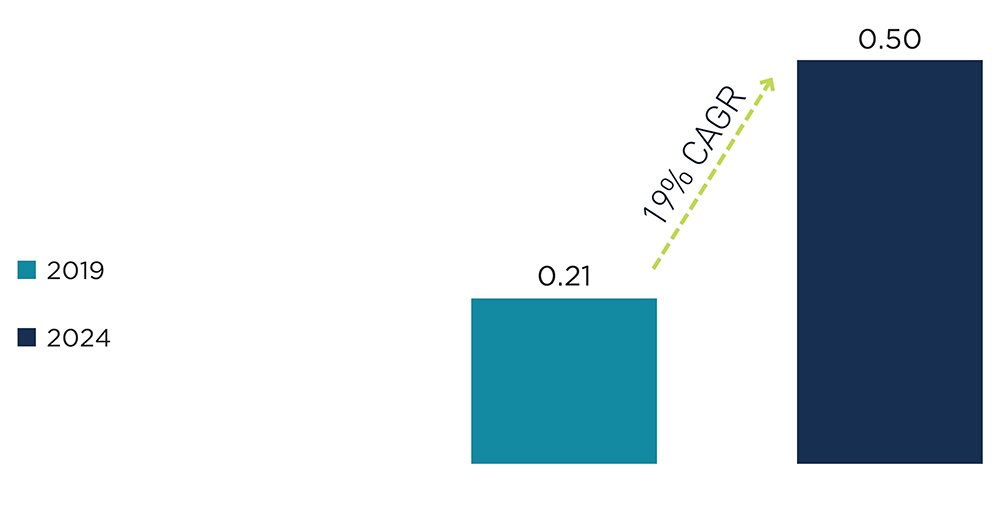 Scaling Additive Manufacturing
State-of-the-Art 3D-printers dedicated to Medical Devices in an ATEX controlled environment.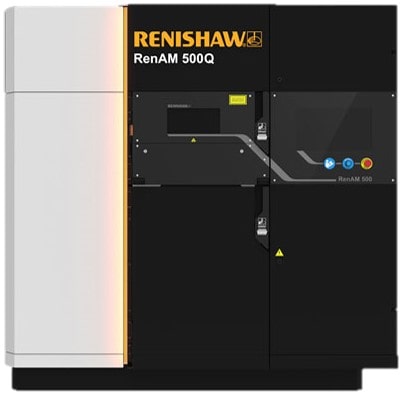 DMLS
Our Direct Metal Laser Sintering (DMLS) cell leverages Renishaw's RenAM 500Q technology. Scale from lab to volume production with one of the industry's most versatile additive manufacturing machine.

Configurable with one (500S) or four (500Q) high-power 500W lasers, and automatic or flexible (Flex) powder and waste handling, utilize the same industry leading gas flow system, safety and precision digital optics from material proof of concept all the way to volume production.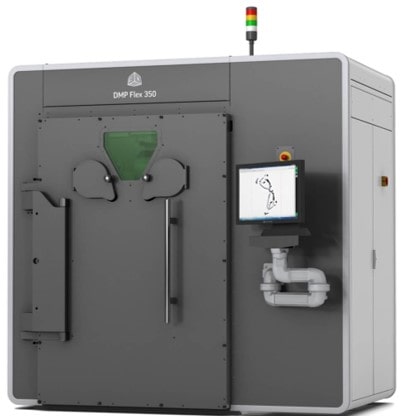 Our DMLS cell also includes 3D Systems' DMP Flex 350 which offers a flexible platform that can be interchangeably used for prototyping, process development and is yet easily scalable for volume part production. Quick swap build modules and fast powder recycling speed up production. A central server manages print jobs, materials, settings, and maintenance for 24/7 productivity.


Leverage 3DXpert's additive manufacturing tool to prepare and optimize part data quickly, enabling rapid design for metal additive manufacturing to shorten production time and increase part precision.
How To Get Started
5 steps to launch your Medical Device

Step 2
Select material & finish
for your Medical Device

Step 3
Fine-tune design
DFM to optimize functionality & cost

Step 4
Review Quote
and approve lead-time

Step 5
Print your devices
one layer at a time